There are multiple WordPress plugins focused on helping you create better data reports based on form submissions. However, you'd still need to export and filter through data, and customize reports for your needs. Entry Automation offered by Gravity Forms reports a drastic reduction in the time and effort spent on form maintenance.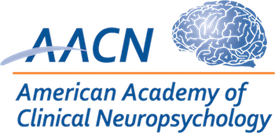 In this case study, Rob Davis, Information Technology Manager of The American Academy of Clinical Neuropsychology, describes how Entry Automation is used to reduce his workload and provide automated, error-free reporting.
The Problem
People count on me to send them summaries and reports based on Gravity Forms submissions. Prior to Entry Automation, I had to spend a lot of time compiling these summaries and reports of form submissions from the three busiest sites by hand. Gravity Forms makes it very easy to export entries to CSV, but doing so requires specifying the field(s) to include or exclude, conditional logic and a date range. On top of that, some of the reports I have to send are monthly while others are weekly.
The Solution
Entry Automation is like the sun emerging after a thunderstorm. It means that I only have to setup all of these choices ONE TIME — e.g. which fields to include, what conditional logic to apply when filtering entries, date ranges, etc. — and then configure the delivery settings. What used to take a few hours per month is now something I don't have to think about at all. I can check to make sure the reports were sent, but I don't ever have to since they always arrive thanks to Entry Automation.
The Savings of Automation
Entry Automation has definitely reduced my workload AND it's the kind of work that's annoying to do — it's repetitive and better suited to software than human decisions. It also means that the reports will be error-free in the sense that there's no chance I forgot to include or exclude a certain field or parameter. Reduced workload means more time for brain-intensive tasks and perhaps even fun stuff.
Thank you, ForGravity, for creating Entry Automation!
Rob Davis, Information Technology Manager, The American Academy of Clinical Neuropsychology, Ann Arbor, Michigan, USA
---
A few things that Entry Automation helped Rob so much include:
Being able to set and forget those repetitive tasks
Fine-tuning of when a task is executed
Having the ability to select the exact fields you want to export
Security measures like triggering an automatic deletion of the file you've exported after it has been emailed
Customizability of workflows using conditional logic to sort, delete and filter through form entries – automatically!
You can get the data export in your format (see below), including CSV, JSON or PDF, automatically. Not just that, you can also use conditional logic and hooks to set up automated workflows. That's how you get error-free Gravity Forms reporting!
Entry Automation gives you fine-tuned control, without needing technical expertise, so regardless of your Gravity Forms reports requirements, we have you covered!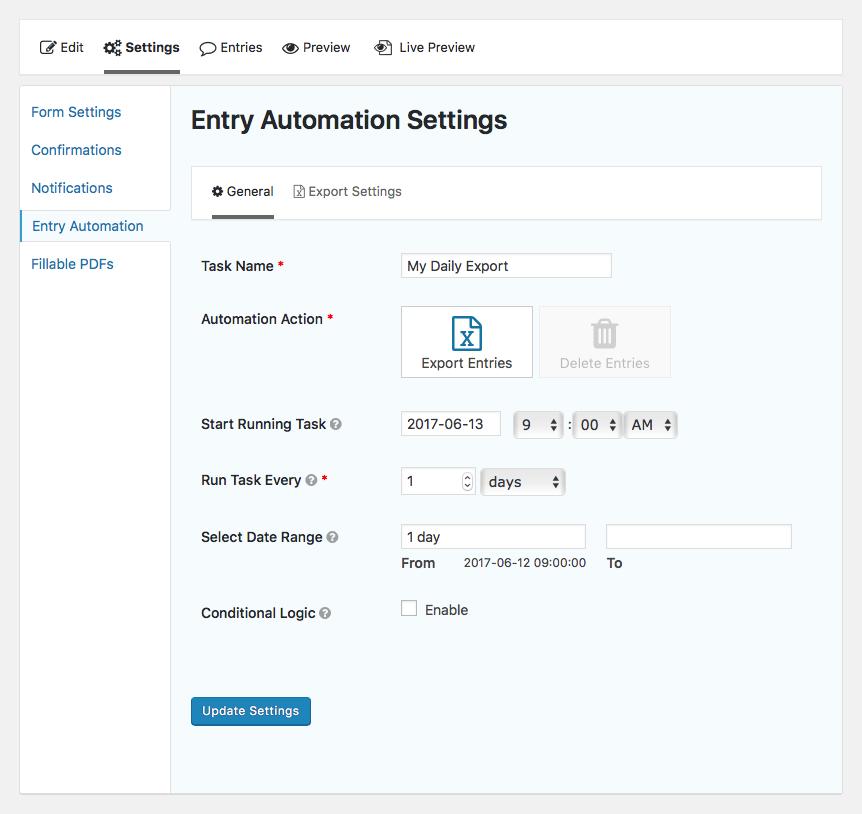 How can you implement Entry Automation for your WordPress website?
For error-free Gravity Forms reports which don't use any shortcodes, simply download and install the Entry Automation plugin like any other WordPress plugin. In our documentation of Installing a ForGravity plugin, we have detailed the steps to install the plugin from the WordPress admin dashboard and installation via FTP. You can get these benefits, for error-free Gravity Forms reporting, too! Get started with Entry Automation.
Need to see more? Read more case studies.