Can I upgrade my licenses?
Absolutely! Licenses can be upgraded at any time for the difference in price.
To upgrade a license, log into your account and go to the Licenses page. Here you will find a list containing all of your ForGravity plugin licenses. Locate the license you want to upgrade.

If your license has upgrades available for it, an Upgrade License link be displayed in the actions bar below the license key. Click the link to see all the available upgrade options.
You will then see a list of upgrade options, with the total cost of the license upgrade displayed next to them. Click Upgrade License to proceed to checkout where you can complete the upgrade process.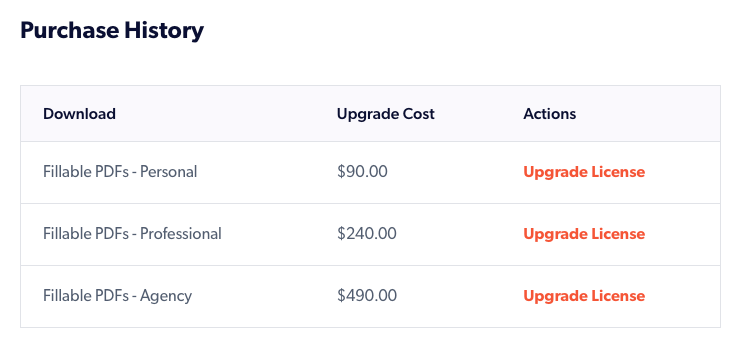 With the upgrade purchase completed, your license will now have access to additional site activations and/or features for that upgrade option.