Importing a PDF
With Fillable PDFs, you can convert an existing editable PDF form into a Gravity Forms form without having to manually create every individual field.
Note: The Import PDF feature is only available to Professional and Agency tier Fillable PDFs license holders.
Selecting the PDF to Import

Navigate to the Fillable PDFs page, found under the Forms menu in the WordPress admin.
Click the Import PDF tab.
Select the local editable PDF file you would like to import or the existing Fillable PDFs template.
Creating the Form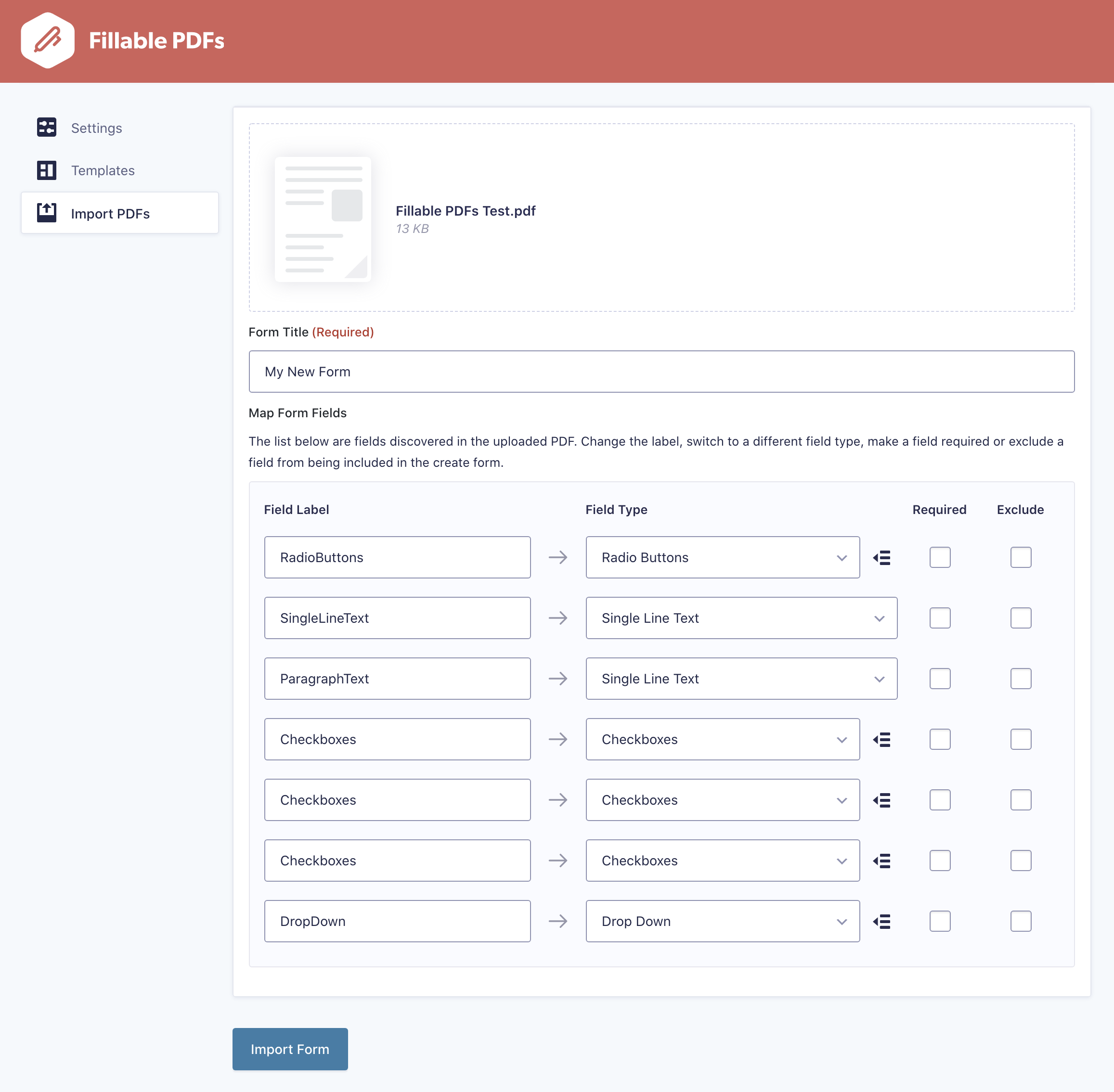 Enter in the desired form title.
Update detected PDF fields as necessary.

Leaving the field label empty for a field will exclude it from the new form.
Any field types that contain choices will display a Choices button to allow for customization.

Click Import Form.